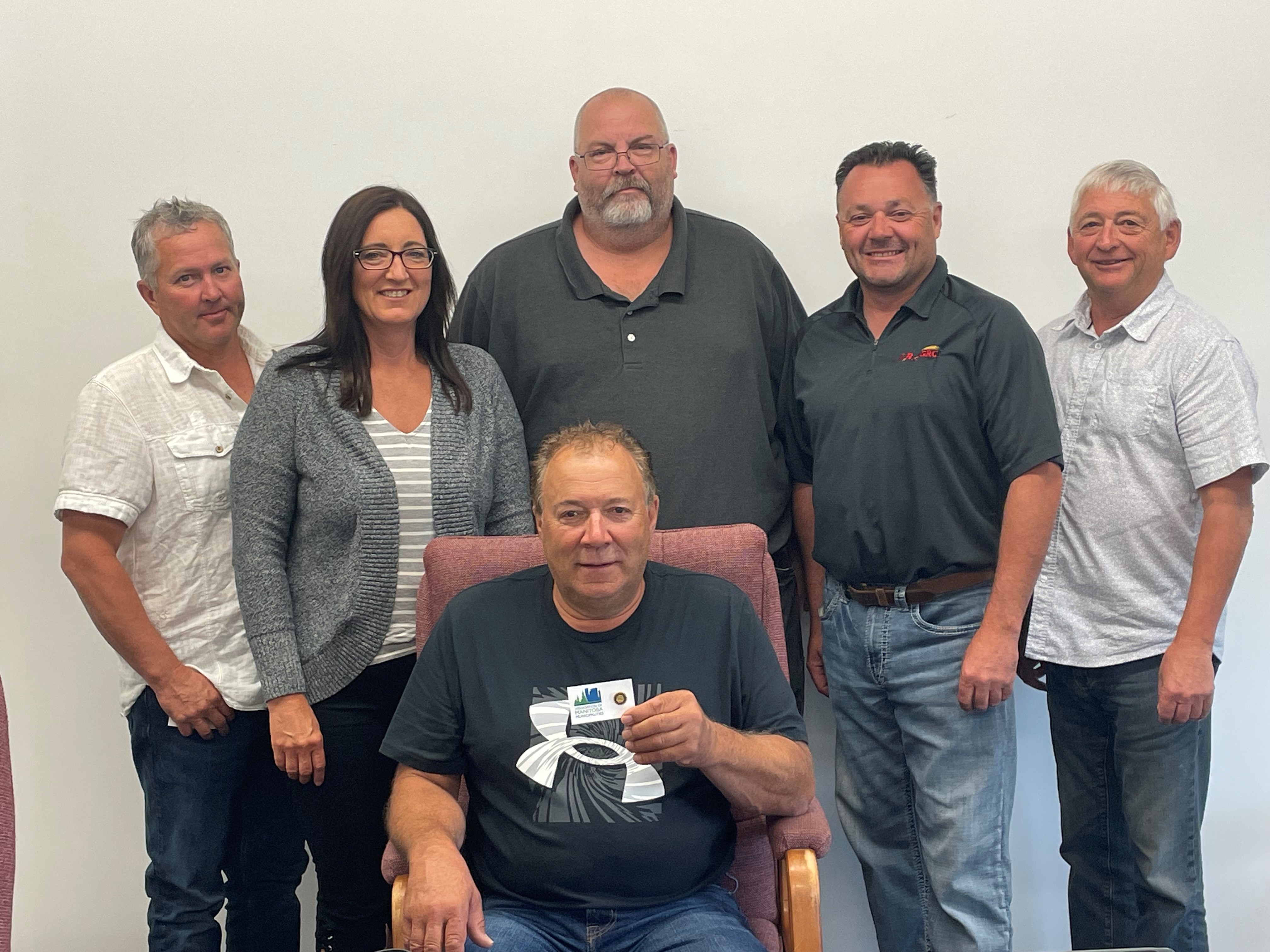 Cartwright-Roblin Municipal Council
Shayne Kinley, Jolene McDonald, Rob Sveinson, Jamie Dousselaere,
Darwin Robertson and Brent Pawich
Cartwright-Roblin Municipal Council is an elected body consisting of one Head of Council and five Councillors:
Jamie Dousselaere (Head of Council), Rob Sveinson, Brent Pawich, Jolene McDonald, Darwin Robertson, Shayne Kinley
The Council meets in the Council Chambers of the Municipal Office on the second and fourth Wednesday of the month with the exception of June, August, and December when they meet only on the second Wednesday of the month.
LUD of Mather Committee consists of three community members and one municipal council representative:
Kevin Keilhorn, Richard Melvin, Phillip Lees
The LUD Committee meets in the Mather Community Hall (February, March, July, and October).
If you wish to attend either meeting as a delegation, please contact the municipal office at least 5 business days before the meeting date to ensure your spot on the agenda.
Cartwright-Roblin Municipal Office
204-529-2363
485 Curwen Street
Hours: Monday- Friday 8:30-4:30 closed from 12:30-1 daily.
Closed for all statutory holidays